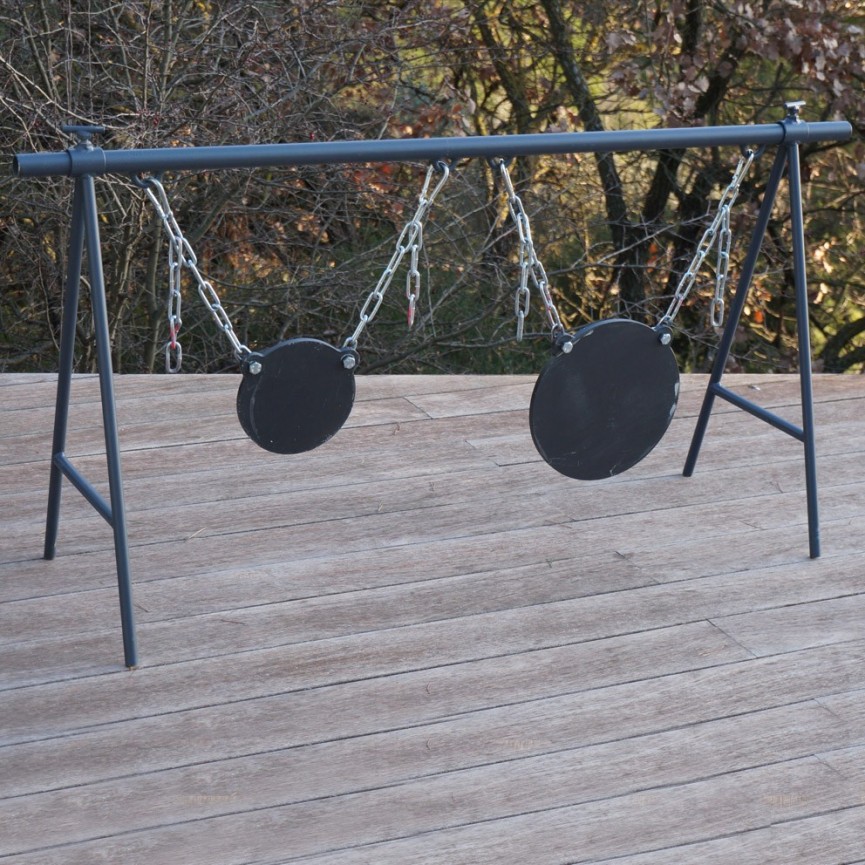  
Gong Hardox de 7,5 à 40 cm ø
Steel targets Hardox 500 ballistic, lazer cut with pierced ears attachment.

Security policy (edit with module Customer reassurance)

Return policy (edit with module Customer reassurance)
Considering our experiences, organizing rifle steel challenges ( check video section ), we had opportunity to try several different design and metals to choose the best options.

What you need to know about steel target :

Avoid models were attachement is soldered to the main part….it will break early or late.

Avoid models with narrow attachment ears….it will break under magnums shots.

If you don't use FMJ bullets and if you attach it the right way ( it have to be able to swing freely ) Hardox 500 gong 10 mm thick will serve you many years. No sense to spend a lot more for « exotics « steels who wouldn't make any différence than price. You certainly can better use this extra money for some precision accessories ;-)

We tested it 200 meters from .243 till 338 LM ( 300 gr head at 860 m/s )…no bump.

We offer 10 and 12 mm thick. It doesn't change performance, just difference of weight will make it more stable at short range.